As the year draws to an end, there are many ways of saying goodbye. But, where is the best place to be when the clock strikes 12 on December 31 and the calendar page flips on to the New Year? Wondering where to go but can't choose from the bundle of options on the Internet?
Rejuvenating alone time, thrilling adventure sports or just a lovely get-together with your loved ones — what is your idea of spending the last night of the year? To save you the trouble of going and researching for yourself, we've hunted down the best places that you can choose from, depending on the type of person you are – crazy, reserved, romantic or even solitary. From water skiing in Florida to gearing up for a party in Canada, here are some of the best picks to welcome 2018!
The Crazy One
SKY DIVING in SWITZERLAND
Fly up 14,000ft in the air over the Swiss Alps and jump off the plane to see the picturesque waterfalls, lush green landscape and the snowy peaks. The view of Interlaken's two lakes and the infamous peaks Eiger, Monch and Jungfrau are simply breathtaking.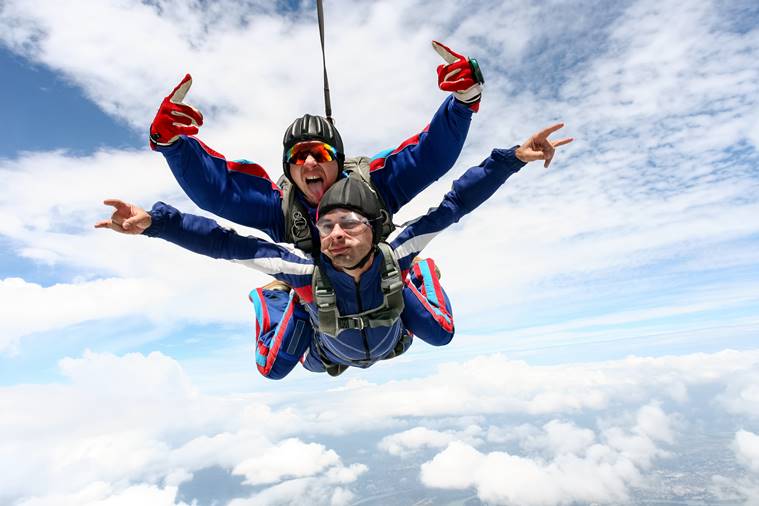 Jump in the sky amid the clouds. (Source: Thinkstock Images)
BAR-HOPPING in LAS VEGAS
'What happens in Vegas stays in Vegas' — most of us have heard this phrase but are you wild enough to try it? From cocktails to casinos and strip clubs to stunning locales, Las Vegas has it all in store for the zealous crowd.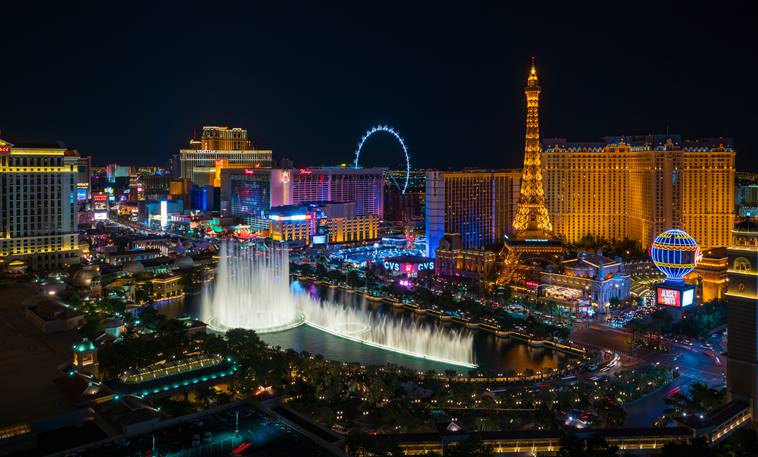 World famous Vegas Strip in Las Vegas, Nevada. (Source: Thinkstock Images)
ICE DIP in THE NETHERLANDS
The annual 'lighting of the milk churns' has been a Dutch tradition since the World War II. Said to ward off evil spirits, it calls people to mix carbide and water in a milk churn and then torch it to create an explosion. The next New Year morning, people strip down and dive into the freezing cold lake for a hangover cure. Dare to try this one?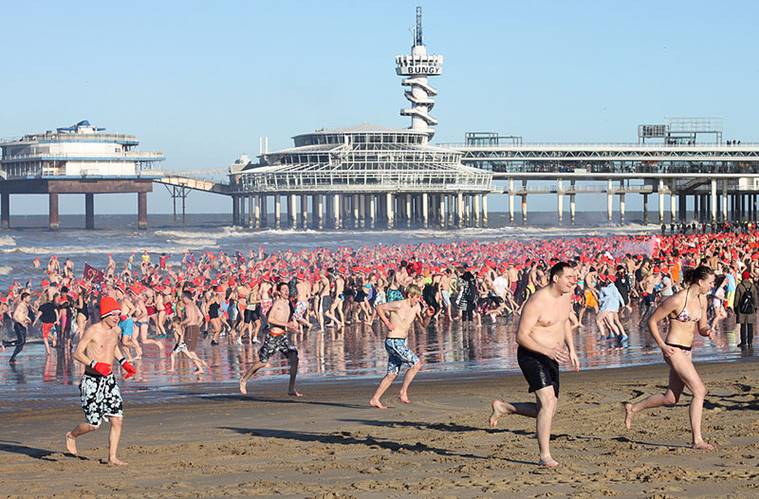 Ready to dive into the freezing cold lake? (Source: Wikimedia Commons)
The Solitary One
RIDE THE FERRY in NEW YORK
If you love to bask in the sun or take delight in the beauty around you, cruise the harbour on Staten Island Ferry. Get set to see the fireworks in Brooklyn, Manhattan and New Jersey along with the thrilling water-side views.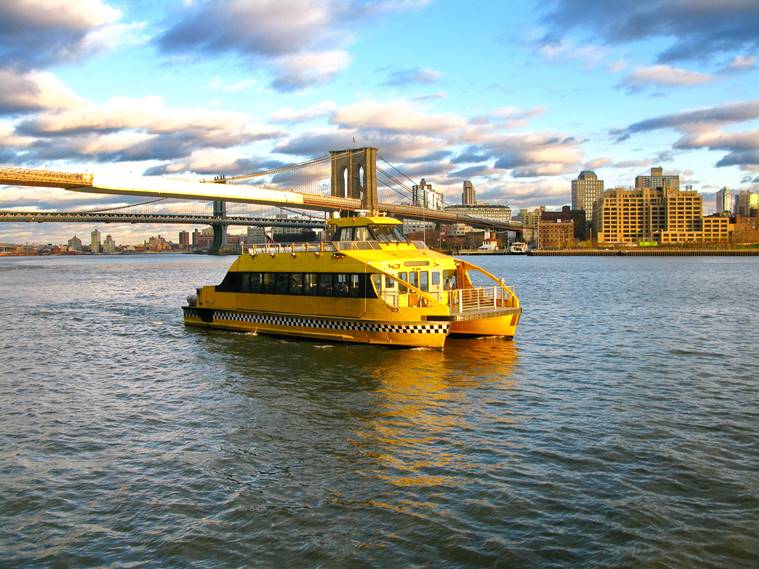 Water taxi and Brooklyn bridge at Lower Manhattan in New York. (Source: Thinkstock Images)
CURL UP for a MOVIE MARATHON
No matter where you are, make yourself cozy at home in a sea of blankets or on a little swing by the garden side and plug in your laptop to watch a series of movies or binge watch that season you have been stuck on for months. Order in and make some sumptuous cocktails – and you're sorted. You could also build a pillow fort for yourself or just laze around by the poolside!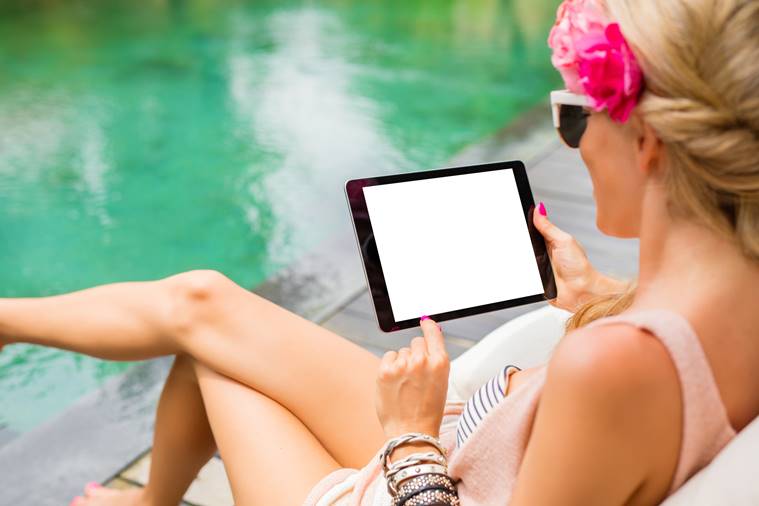 Laze around near by the poolside and binge watch your favourite movies. (Source: Thinkstock Images)
SOLO ADVENTURE at SHILLONG
Let the splendid tribal adventures surprise you as head to North East India for a solo trip. Even if you don't have a companion, you won't get bored as you delve deeper into the scintillating sight of the breathtaking mountains, waterfalls, natural caves, lakes and museums.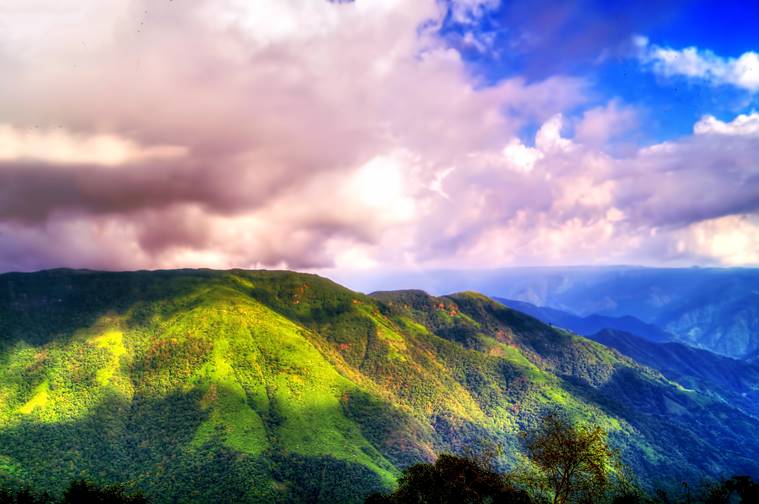 The lush green valleys located in the North Eastern state of Meghalaya. (Source: Thinkstock Images)
The Daring One
SNOW LEOPARD TREK in LADAKH
Love the frosty weather? A trek in the Rumbas Valley and Hemis National Park is just the thing for you. Unleash your wild side as you walk through the snow-peaks of Himalayas. If you're lucky enough, you might just get a glimpse of the snow leopard too!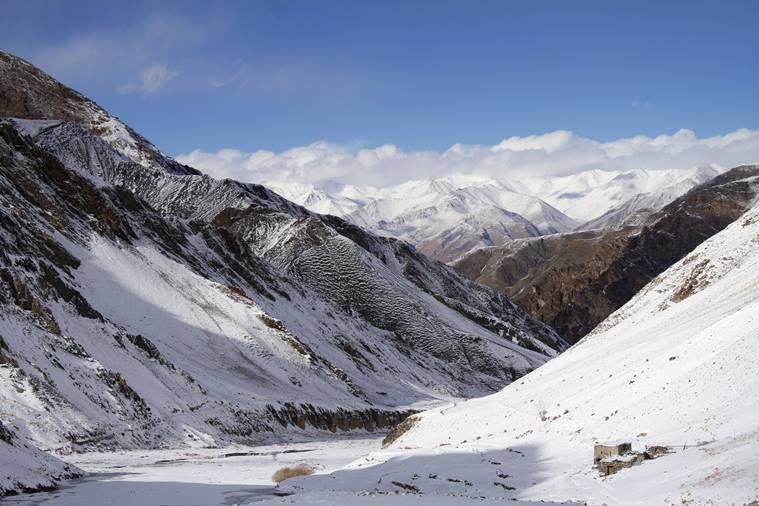 Himalayan mountains in Ladakh, India at the Hemis High Altitude National Park. (Source: Thinkstock Images)
WATER SKIING in FLORIDA
Central Florida is one of the best places for you if you want to give water skiing a shot for the first time. From lazing on beaches to rowing a boat, or just taking  a wild life or nature tour, there are umpteen options for a great vacation. Kayaking, canoeing, snorkeling or dolphin and whale watching — dive into the water for an enchanting experience for a life time.
Midair wakeboarder at sunset in Florida. (Source: Thinkstock Images)
MOUNTAIN BIKING TRAIL in ARIZONA
Arizona's red rock landscape is a great place to go 1,200ft up and still not let it be tough on your body because of the dips on the way. The 13km Munds Wagon Trail carves into the desert valley in Coconino National Forest, where you could take a detour and descend alongside the rocky towers.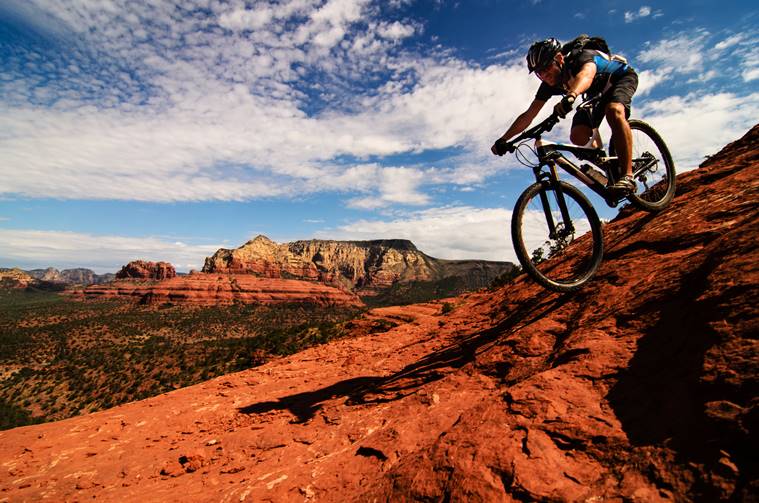 Go downhill on slick rock in Sedona, Arizona. (Source: Thinkstock Images)
The Party Person
DANCE ALL NIGHT in MADRID
The capital city of Spain is the hub of food, fashion and fun! Popular for its traditional New Year celebrations, there are many night clubs and discotheques that are perfect for party-goers to burn the dance floor or just make it a musical night with karaoke!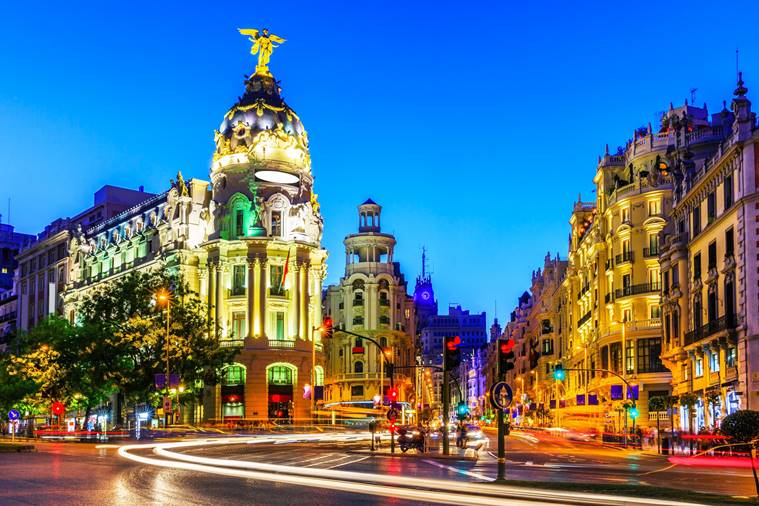 Gran Via, the main shopping street at dusk in Madrid, Spain. (Source: Thinkstock Images)
FESTIVE PARTY in MONTREAL, CANADA
Flow in the festive mood in Montreal's Old Port where you can rejoice in fireworks, ice-skating, dressing up and dancing with the live music, burlesque show and the cocktail party at the Wiggle Room's Rock 'n' Roll Burlesque party with your friends and family.
The Montreal skyline and Saint Laurent river at dusk. (Source: Thinkstock Images)
GAMING ZONE in DISNEYLAND, HONG KONG
Are you a gamer or want to take your kids out to play? Thrilling rides, game stalls and merchandise stores await you in the festive atmosphere at Disneyland, Hong Kong. What's more, the city's largest outdoor dance floor is also set up and you can tap your feet on your favourite tracks too.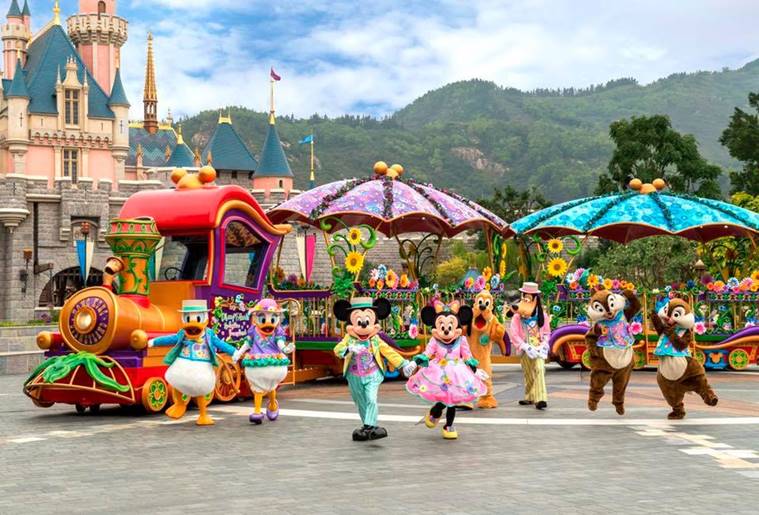 Revel in a childlike adventure this New Year at Disneyland, Hong Kong. (Source: Hong Kong Disneyland/Facebook)
The Romantic One
HOT-AIR BALLOONING in TANZANIA
Hover high and revel in the live 360-degree-landscape of the Earth on a soul-stirring hot air balloon ride at Tanzania's Serengeti National Park where you can spot lions, giraffes, zebras and hippos wandering about in the vivid plains with your soul mate.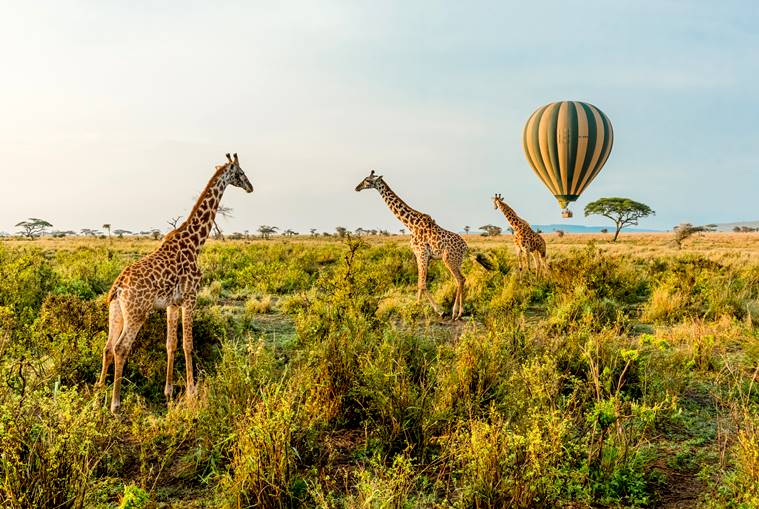 Giraffes stand in front of a passing hot air balloon at the Serengeti National Park, Tanzania. (Source: Thinkstock Images)
PICNIC ON THE BAY in SAN FRANCISCO
Craving for sunshine in winters? The East Beach picnic area and the Dolores Park in San Francisco is the place to be with your loved one as you stroll through the greens and enjoy a savoury meal or give a toast to the last sunset of the year over champagne and beer.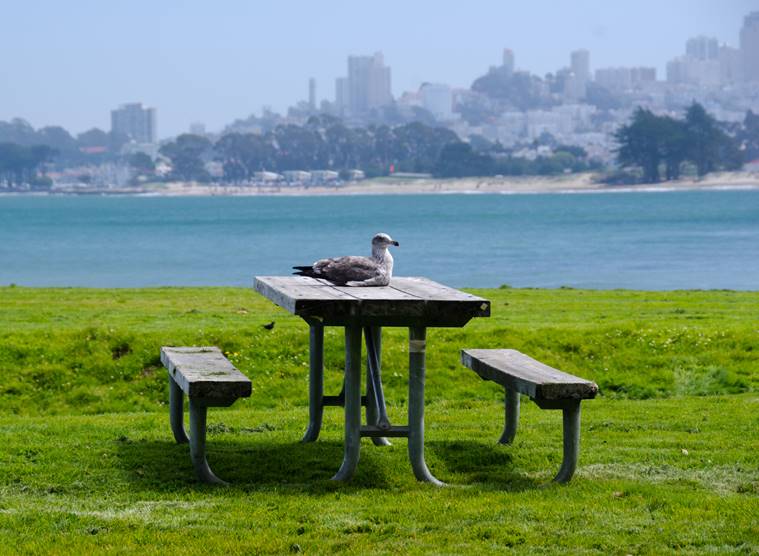 Seagull sitting on a picnic table at the beach in San Francisco. (Source: Thinkstock Images)
MIDNIGHT BALL at TIMES SQUARE, NEW YORK
Can a New Year celebration be complete without the madness at Times Square in New York? Well, if you're wondering what all the fuss is all about, why not plan a trip? Book your seats in advance and feel the love in the arms of your beloved as the clock strikes midnight!