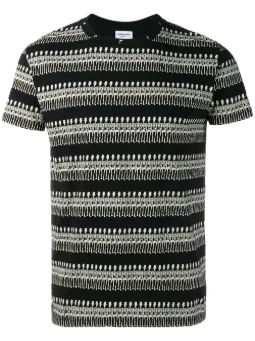 Anyone who works with heavy machinery will be well aware of the need for quality t shirt rags and other wiping rags that have the durability for the dirty tough jobs. These textiles need to be strong enough to grip in harsh conditions. Both durable and absorbent, these kinds of products prove to be optimal for dealing with machinery coated with gas and oil. Best of all, they can be washed in washing machines, allowing for an easy and no-stress cleanup after the big job is done.
White Knit
Good all-around cleaning cloths for wiping and polishing, these fully white t-shirts are made from a knitted material. Best of all, they are almost free of lint. These are also available in a print or color trim. Highly absorbent textile products like these get the dirty jobs done best.
White Fleece
A recycled sweatshirt material, this white fleece textile does not bleed when wet. It is also highly absorbent and not expensive.
White Terry
For a towel that comes with loops on the two sides, these fully white-colored cotton cloths are a great choice. They are extremely absorbent as well.
White Towels
Towels that are optimal choices for all forms of detailing, polishing, and cleaning, these are highly absorbent textiles. They are equally useful in the home, car, or garage. The towels can be washing machine cleaned easily and quickly.
Color Knit
Optimal choices for every kind of cleaning, detailing, and polishing, these colorful cloths are highly absorbent. Effective in the garage, house, or car, they are easily washing machine cleaned afterward.
Color Terry
This is the colorful version of the white terry cloths. The cotton towel comes with loops on each side and is extremely absorbent.
Color Fleece
This is useful for all kinds of jobs from home to garage. A sweatshirt type of material, it is absorbent and soft to touch.
Color Flannel
This colorful version of a white flannel is both highly absorbent and nonabrasive, making it ideal for sensitive surfaces. High cotton content reveals its superior quality.
Color Towels
An ideal choice for those all day jobs, these towels add a colorful flair to your detailing, polishing, and cleaning. They are highly absorbent for use in the home, car, or garage. Easily machine washed means that cleanup is quick and easy.