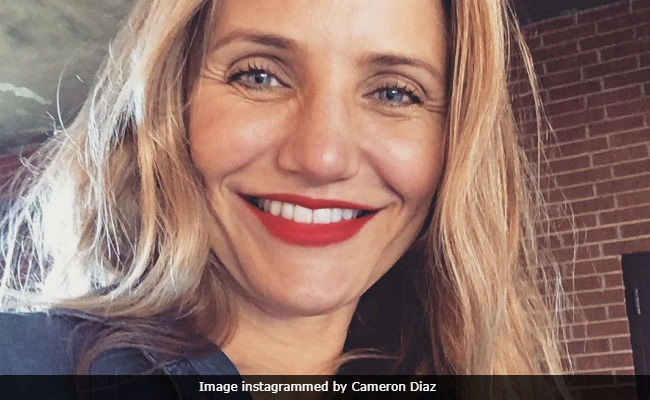 Actress Cameron Diaz said she's "actually retired" during The Sweetest Thing reunion interview with the Entertainment Weekly, last week. Cameron and her co-stars Selma Blair and Christina Applegate reunited to reminisce their 2002 film. When the actresses were asked if they've reunited after the release of their film, the trio answered in negative. Selma Blair added that though their children are friends, they've never really reunited. To which Christina said: "I'm semi-retired, I haven't worked for years. So I'm around, man," and Cameron Diaz added: "I'm semi-retired, too, and I am actually retired, so I would love to see you ladies."
So, is Cameron Diaz really retiring from acting?
We have a reason to believe maybe not. Days before Entertainment Weekly published the interview, Selma Blair tweeted: "BREAKING NEWS: Guys please, I was making a joke in an interview. Cameron Diaz is not retiring from anything. And for more breaking news: I am now retiring from being Cameron Diaz's spokesperson."
Cameron Diaz made her Hollywood debut opposite Jim Carrey in 1994 film 1994. She went on to feature in films such as My Best Friend's Wedding (co-starring Julia Roberts and Rupert Everett), There's Something About Mary, The Holiday and Knight and Day opposite Tom Cruise. She voiced the character of Princess Fiona in the Shrek films and played the character of Natalie Cook in the Charlie's Angels films.
Cameron Diaz was last seen in 2014 film Annie, co-starring Jamie Foxx and Quvenzhane Wallis.