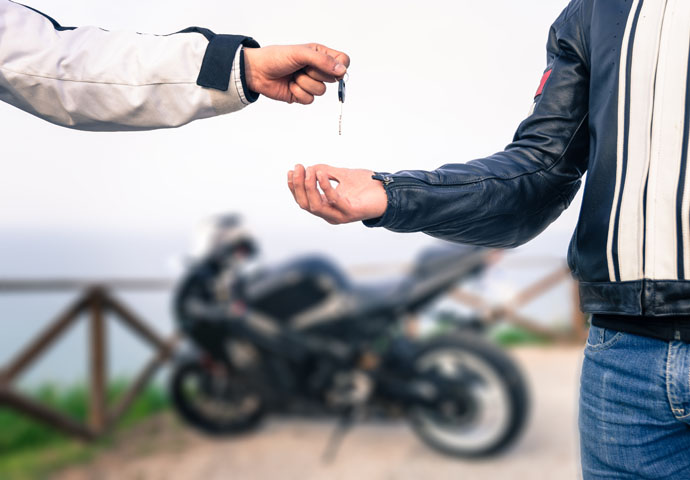 A bike is not only a quick and convenient mode of transport but also offers flexibility and freedom to travel. Individuals and small families find this mode of transportation very convenient in large cities as well as on the narrow rural roads.
However, owning a two-wheeler may be difficult because of the different models that are available. You must consider several factors, such as performance, mileage, brand, and servicing before making your choice. Although bikes are not as expensive as cars, owning one might disrupt your financial situation.
Once you make your choice, purchasing one will not be difficult with a bike loan. Banks and non-banking financial companies (NBFCs) offer such loans. Here is a guide on two-wheeler loans to help you understand this type of loan.
Eligibility criteria
The procedure to apply for a motorcycle loan is not difficult. If you are over 18 years and salaried or 21 years and self-employed, you may apply for this loan. You will need to have at least six months of experience in case you are salaried or two years in your profession if you are self-employed to avail of this loan.
Documents required
You need some basic documents that must be submitted along with your application form. These include address proof, photo identity proof and income proof
Loan amount
Lenders fund up to 95% of the bike's value. You need to pay the balance amount through your personal resources. It is recommended you use an online bike loan calculator to determine the maximum amount you may be eligible for. This will help you analyze the down payment you need to make from your own resources.
Repayment duration
The borrowed amount is repaid in Equated Monthly Installments (EMIs). The repayment schedule is calculated on the basis of the loan amount, tenure, and rate of interest. It is important that you check the maximum duration offered by the lenders before signing on the dotted line. Several financial institutions offer two-wheeler loans for a period of up to five years.
Rate of interest
This is one of the most important considerations while evaluating different funding options. Although availing of the lowest two-wheeler loan interest rate is beneficial, it is not the only factor to be considered. You need to work with a reliable and reputed lender to avoid any difficulties in the future. Lenders often consider your age, income, and credit score while determining the applicable rate of interest.
Fees and charges
In addition to the interest, lenders may levy other fees and charges. Some of these may include legal fees and processing charges. It is important you check these extra costs before making the final decision. All these additional expenses increase the total cost of borrowing. It is also important you check that there are no hidden costs, which may come as a surprise in the future.
Buying a two-wheeler with a loan has several benefits. However, understanding how these work and ensuring you avail of the loan from a reputed lender is important. You may check online and read reviews given by other customers before making your choice.
So, avail of a two-wheeler loan and ride home your dream bike today!